About Me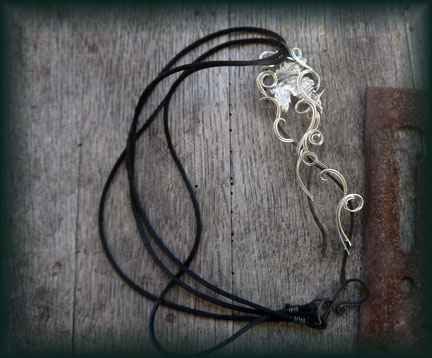 My name is Kristi Hall and I own Big Grass Farm Designs. I work mainly with fused glass, metal and wire. I also make glass beads on a torch. Let's face it, I just love to create.
First things first, I bet you are wondering about my business name. When my husband and I bought our farm, our son was about two years old. We drove out into this field that had grass up over the hood of the truck because they hadn't mowed it for hay. All my son could say was "Look at the Big Grass, Look at the Big Grass!". Needless to say, it kind of stuck and I carried it over to my business.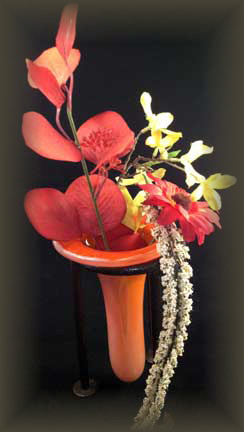 Now, back to my art. I started making jewelry years ago. I teach computer science at the local community college and had the opportunity several years ago to take a class in fused glass. I fell in love and I was hooked! Opening that kiln after a firing is just like Christmas morning for me. Working with fused glass gives me the artistic release I need from all of the technology that I deal with on a daily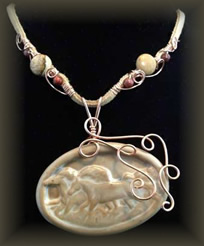 basis. I also work with all different types of metals, wire, beads, and gemstones. BTW, I took over teaching that fused glass class as well. Currently, I am also beginning to dabble in metalsmithing and lampworking, so look for future projects in those areas.
I am inspired by all sorts of things. Texture, materials, color, nature all come in to play in my art. You just never can tell when that next idea will pop into my head, or what brought it on.
If you would like to know more about what I do, please join me on my blog at bgfdesigns.com/blog. I also use many other types of social media, so check out my contact page to see other places you can find me. I hope you enjoy my art as much as I enjoy creating it.